Smoking Cessation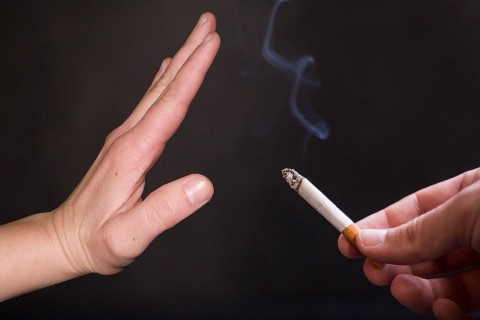 Have you tried to quit smoking but failed?

Acupuncture can help you!
How?! Acupuncture can:
Reduce cravings for nicotine
Minimize withdrawal symptoms
Relieve from stress and emotional trauma
Help you discover inner quiet and strength
Increase calmness, better sleep, and less agitation
The US federal government's Center for Substance Abuse Treatment, the United Nations , the State of New Mexico, and the US Department of Defense/Veteran's Affairs have stated the value of acupuncture treatment for chemical dependency in their practice guidelines [1]. Researchers has been studying acupuncture treatment for addictions since 1970s. A long term follow up study shows the positive results of adequate acupuncture treatment for motivated smokers to reduce their smoking, or even quit smoking completely, and the effect may last for at least 5 years [2].

Smoking negatively affects all of the vital organs, but most significantly the lungs, the heart, and the liver. The list of quit smoking benefits includes[3]:
sharp hearing
better vision
clean mouth
clear up blemishes and premature aging and wrinkling
decreased heart risks and blood clots
lower cholesterol
prevention of further lung damage and emphysema
regrowth of cilia
lower cancer risk
smaller belly fat
lower risk of diabetes
normal estrogen levels
lower risk of erectile dysfunction
normal white blood cell count
improved blood flow and circulation
stronger immune system
stronger muscle and bones
sparing your loved ones from secondhand smoke
money saving
Stories of patients:
A male patient tried very hard to quit smoking with every method except acupuncture in the past, but without success. He had a decreased craving to smoke even after the first acupuncture treatment. Between the first session and the second session, he lit a cigarette for seconds and threw it away only once. Then he stopped smoking completely after 3 sessions. Even while his friend is smoking next to him, he is not enticed to smoke. He continued treatment for 2 months. There has been no relapse until now. This is the easiest way to quit smoking for him.

A female patient stopped smoking after three sessions. At the follow-up, she reported that she has not smoked for 4 months. She dislikes the smell of cigarette and has no desire to smoke even under lots of stress and pandemic restrictions.
We would love to help you achieve your goal of quit smoking!
Speical Offers
$100 for initial consultation and acupuncture treatment (regular:$168)
$350 for five (5) acupuncture follow-up sessions
$650 for ten (10) acupuncture follow-up sessions
Do not miss this opportunity and call (614)626-3058 to schedule your initial consultation and session.
[1] National Acupuncture Detoxification Assocation. 2020. Evidence For The NADA Protocol: Summary Of Research. [online] Available at: [Accessed 16 July 2020].

[2] He, D., Medbo, J. and Hostmark, A., 2001. Effect of Acupuncture on Smoking Cessation or Reduction: An 8-Month and 5-Year Follow-up Study. Preventive Medicine, 33(5), pp.364-372.

[3] Smokefree.gov. 2020. Benefits Of Quitting | Smokefree. [online] Available at: [Accessed 16 July 2020].